Terror Mall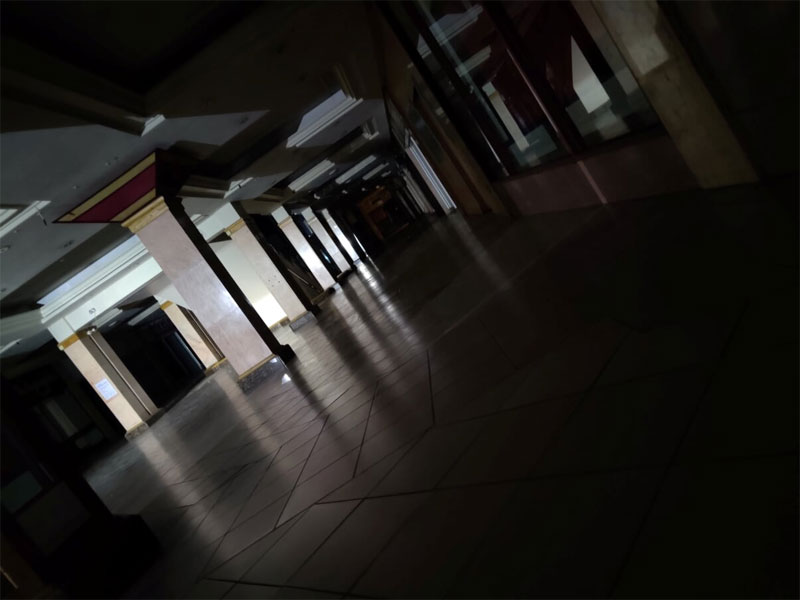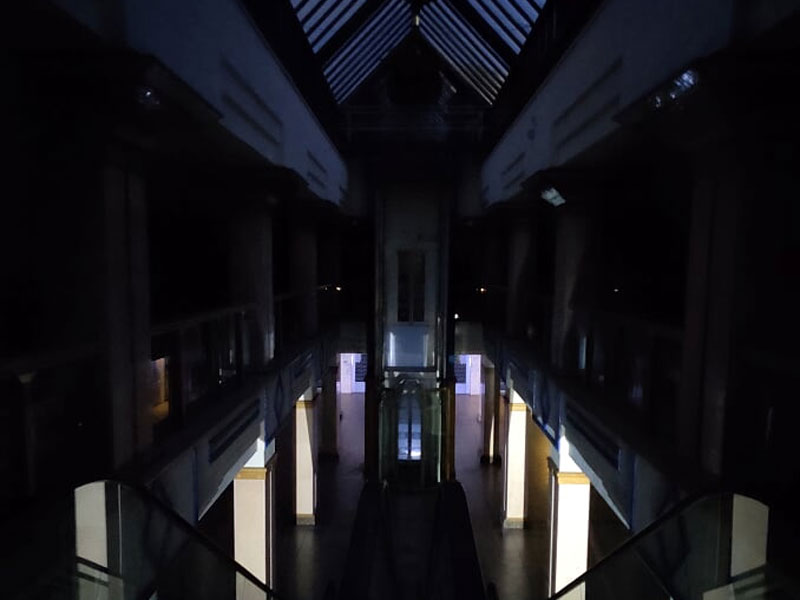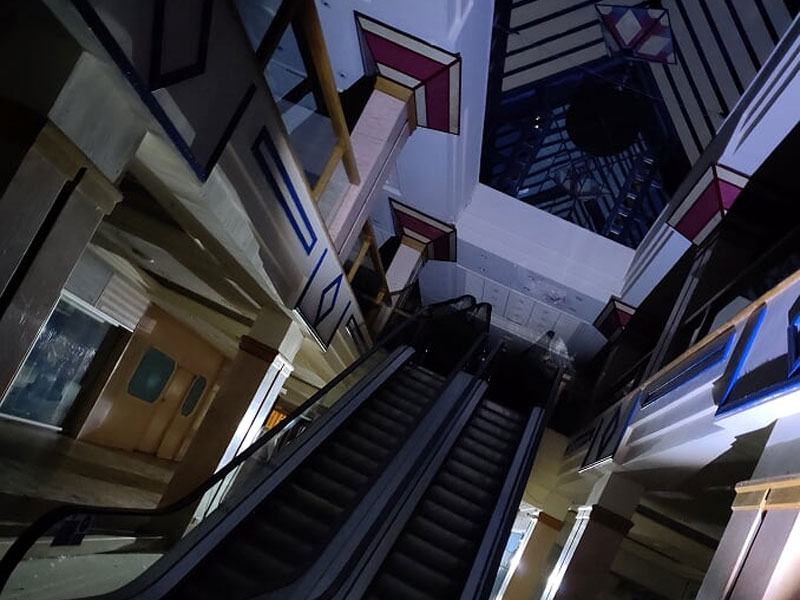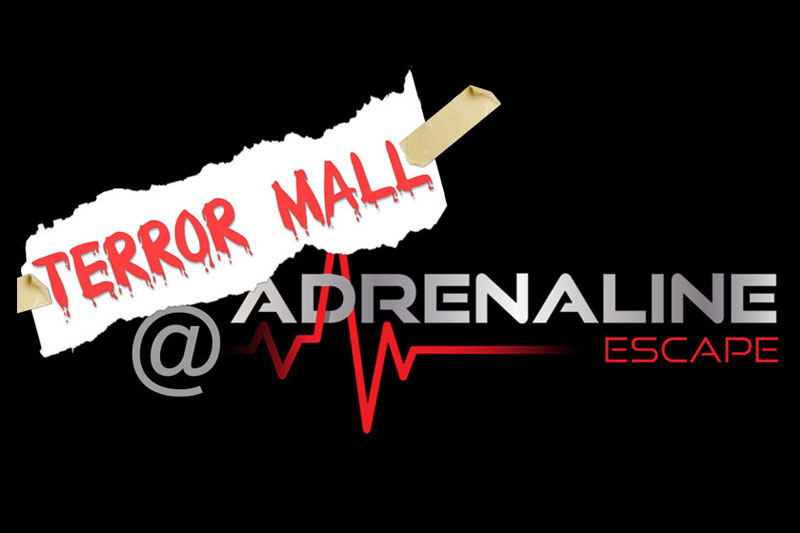 Humanity is at an end, eradicated almost entirely. Somehow you've survived so far, but the zombie threat is never far behind…
You have heard rumours of a safe place, an abandoned mall… a community that welcomes survivors.
If these rumours are to be believed, you'll have to prove yourself to the inhabitants of the once bustling mall.
But things are never as they seem, could there be a dangerous force lurking within the Terror-Mall?
Are you brave enough to try… and smart enough to survive?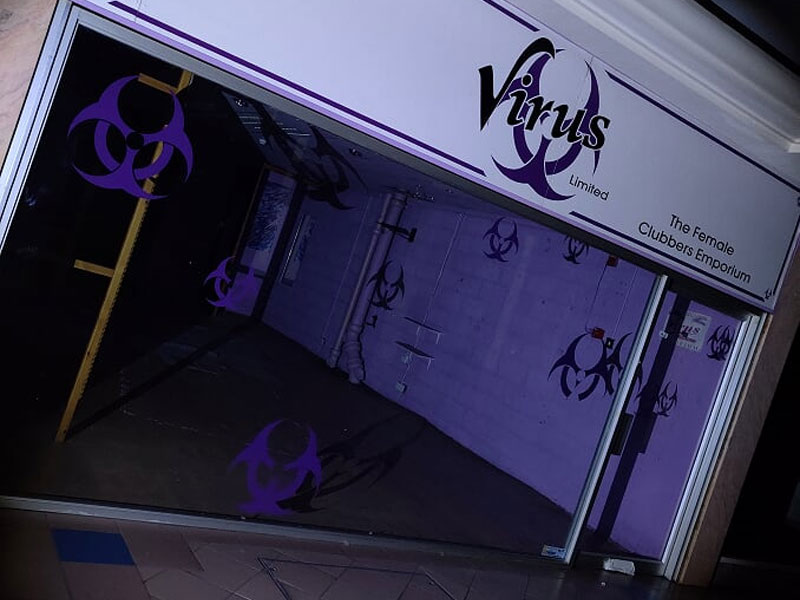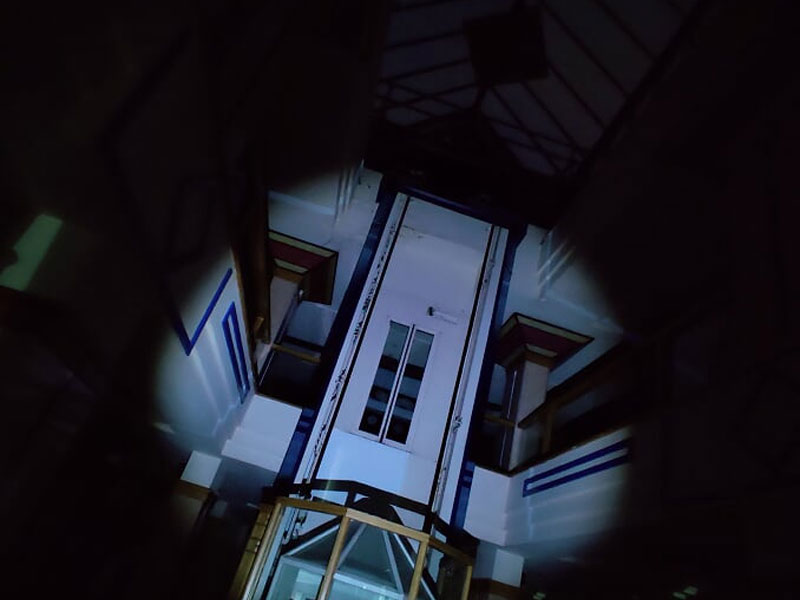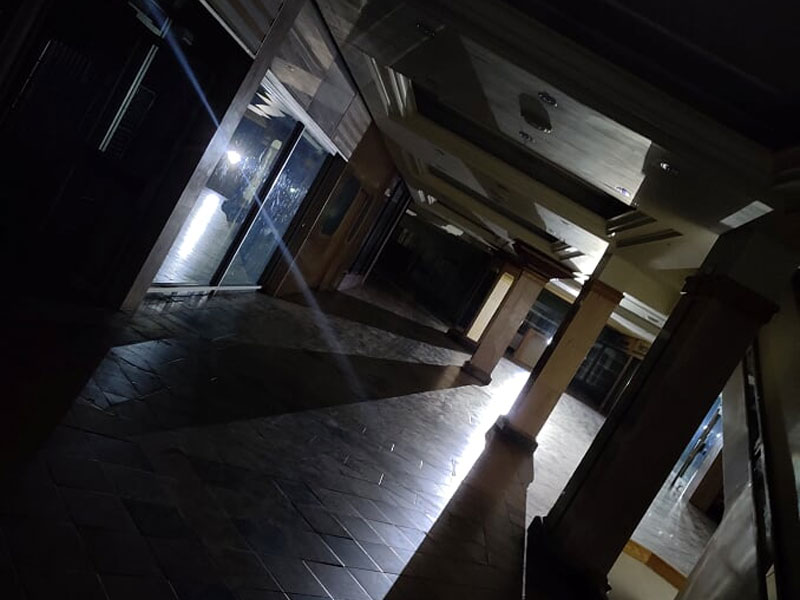 FAQ
Please click a question below to expand:
No, Terror Mall is strictly for individuals aged 14 years and above. ID may be required upon entry! Those aged 14 - 17 years of age MUST be accompanied by an adult over 18 per party. Terror Mall is not suitable for individuals who are easily scared. No refund will be given to individuals who find the experience too scary!
Our attraction consists of different types of surfaces, therefore flat, comfortable shoes are strongly advised. Individuals may be refused entry if their footwear is deemed unsuitable for Health & Safety reasons.
Yes, there are limited facilities available.
We do not use strobe lighting or smoke machines in our attraction. However, there will inevitably be a range of loud noises heard throughout the attraction. Individuals who suffer from claustrophobia and have a nervous disposition are not recommended to enter Terror Mall.
No, all tickets are non-refundable and non-transferable under any circumstances.
Yes, there are live actors used within Terror Mall, however they are used to enhance your experience. They are not allowed to make physical contact with any member of the public, nor are you allowed to touch them! Failure to comply with this rule will result in ejection from Terror Mall without refund and refusal from future dates/events. Offenders will be prosecuted; CCTV and sound recording equipment are in operation throughout Terror Mall. By purchasing a ticket and entering Terror Mall, you agree to comply with all T&Cs in full. Anyone showing violent or aggressive behaviour towards any actor or member of staff will be ejected from the event and no refund given!
No, Terror Mall is an indoor experience located within Marketgate Shopping Centre.
Click the Book Now button above to view currently available dates and times.
We strongly advise against entry to Terror Mall as there are confined spaces, uneven flooring and claustrophobic scenarios which may cause distress to you and your baby.
We strongly advise against entry to Terror Mall on the basis that you could further impair or hurt yourself.
No one under the influence of alcohol and drugs will be allowed entry to Terror Mall. Purchasing tickets and entering Terror Mall is on the strict condition that you are NOT under the influence. Adrenaline Escape reserve the right to refuse entry, if we deem any individual to be under the influence. Please be prepared for security and bag checks upon entry; we reserve the right to check bags, pockets and refuse admission on the basis of attempting to bring alcohol /drugs into Terror Mall with no refund on tickets.
Large bags, hand bags and rucksacks are not permitted inside our attraction. We do not have facilities to store large bags and recommend that you do not bring such items with you.
Terror Mall has First Aiders present on all evenings. Entering Terror Mall poses some risks - slips, trips, bumps and falls due to uneven flooring, potential low ceilings and low lighting levels. Adrenaline Escape accepts no responsibility and encourages all individuals to follow the rules of our attraction and to walk/behave in a calm manner!
Terms & Conditions
Terror Mall is covered by Adrenaline Escape's Terms & Conditions